Hello people,
WPC wanted to go out with a bang. So here's our last mod that we made together with honourable mister
IDNoise
(bows)
http://www.mostimpressive.nl/RPG/
Killing Floor RPG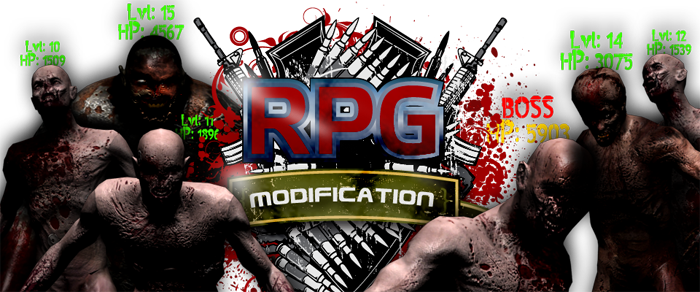 Endless Killing Floor...can you imagine? Well thats what Hemi and IDNoise have made. There are no more commando's, bezerkers etc... you create your own character the way you want. With a very wide selection of different skills and weapon upgrades you can customize your own character as detailed as you want it to be.
Each ZED will have a specific level and XP bonus, making the players progress as they slaughter millions. The store is kitted out with various items to help you reach that goal of becoming the ultimate Killing Floor specialist. ZEDs scale with the levels of the players so things will get harder and harder once you reach a certain height.
But thats not all.... Server sided Achievements make the players rack up the kills even faster as you progress in the game. Our servers run the mod 24/7 and are all public for people to enjoy. Have fun on the floors!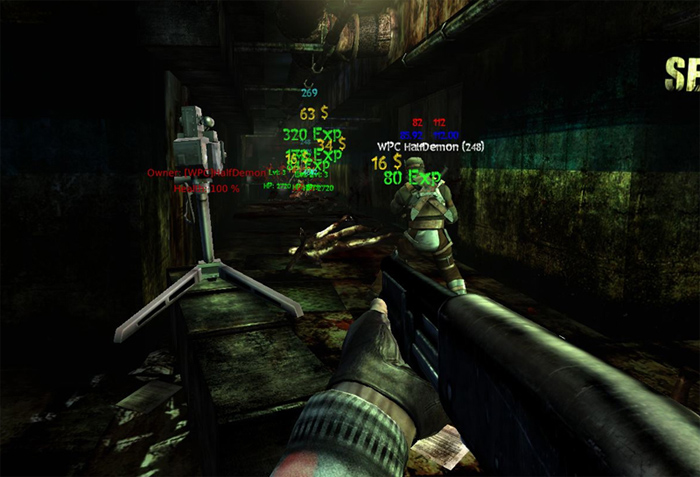 How it works...
Uppon entering the server you wil either spawn directly into the match, or ready up as normal. When you start normally you will be entering in the "Shopping Time". By pressing the "flashlight" button you will go into the shop were you can buy weapons and utilities that fit the starting level (level 0 in this case).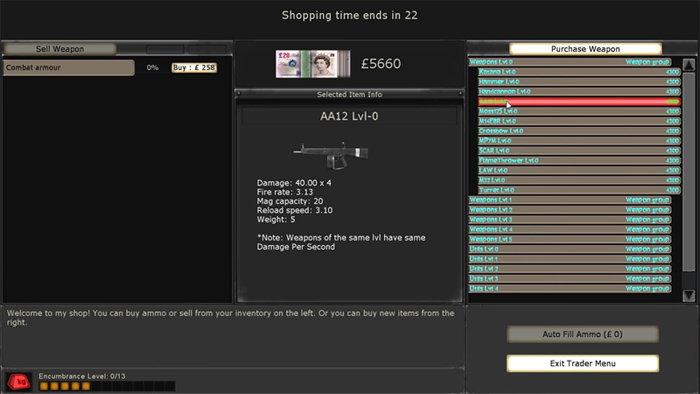 When you have enough skill points for your character from previous matches you can for instance carry more guns or , and as the match progresses youll be able to buy better leveled weapons/utils (0 to 5).
Death isnt the end...
When you die during a match and there are still players defending themselves, you will respawn after 30 seconds. Do not worry about ZEDs attacking you when you respawn, they will ignore you untill "Shopping Time" starts again. In this time try and keep you teammates alive by healing them!
Be carefull though....once you "accidentally" picked up a weapon all eyes will be on you again and the ZEDs will smell your fear once more!
Spend it wisely...
Pressing "Esc" will bring you to the Skills menu at all times during the match and allows you to "buy" Skills with the Exp points you gathered from all the kills you have made. The kills also give you money which you again can use during "Shopping Time".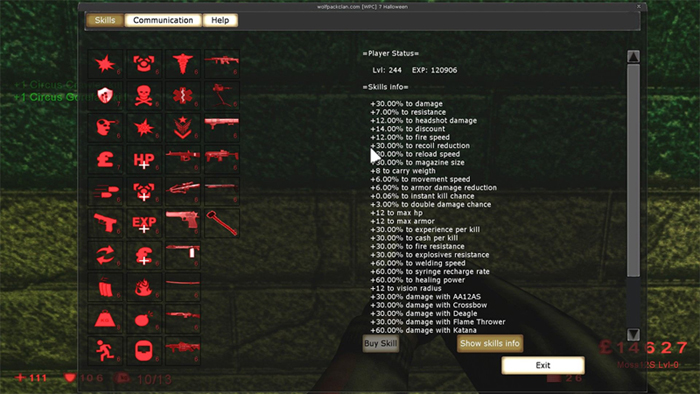 Offcourse higher level weapons weigh more so use the carryweight skill to your advantage.
Achievements!
Achievements give you extra Exp and make you level up faster. These Achievements can be seen by all players, so brag about them hehe.
Currently we have it running on 4/5 servers for you to fiddle arround with it.(WPC 1 tm 5) We will put the download link up once the Halloween period has passed and we ironed out all the little "mistakes"
we will add more info as we plan the release files. Including a propper readme file.
For now : Enjoy!

----------------